Tuesday, November 10, 2009
Talk about scary!
The Hills
Pirate and Ballerina
Little Mermaid
Dorothy & Bumble Bee
Raggedy Ann
Dorothy
Captain Hook (Scared himself with the dreads and facial hair)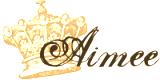 You are FOUR. Remember that little mister. You started "popping wheelies" before we even took your training wheels off. And as soon as we did, off you went! Jumping off the ramp you and Dad built, and popping wheelies left and right.